We're excited to announce that our May meeting will take place at COMMON's POWERUp™ Conference at the Disneyland® Resort in Anaheim!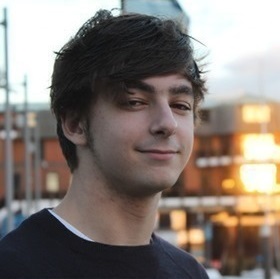 Liam Allan - Software Developer at the Seiden Group
..
5:15 pm - 6:15 pm - Migrating to Git for RPG Apps - Liam Allan
6:30 pm - 8:30 pm - Access to the COMMON Expo
Migrating to Git for RPG Apps: In this session we look at what the prerequisites are for moving your source code into git and then what it takes to actually do the work. All the way from learning the workflow, to user setup, to moving the source members, to adding a build tool and continuous delivery.
..
Liam Allan's Bio: Liam Allan is a software developer who has been working with the platform since 2014. He focuses on DevOps, ILE, Node.js, pase and open source, among other things. In his down time, he creates tools, such as ILEditor. His passion is to bring IBM i and the world of open-source closer together.
..
Advance registration by Wednesday, May 15, 2019 is required and will include a COMMON Expo pass. If you are an OCEAN member, please click on this link to register:
..
..
The Expo pass will be good for either Sunday, May 19th or Monday, May 20th and the Monday pass will include access to the OCEAN meeting.
..
Stop by the OCEAN table outside the Expo room from 5 - 8 pm on Sunday or 6:30 - 8:20 pm on Monday and enter our drawing for a chance to win one of three terrific gift baskets: 1) $100 Disney gift card & OCEAN hat; 2) $100 Amazon gift card & OCEAN hat; or 3) OCEAN TechCon19 Registration & OCEAN hat. Winners will be announced on Monday, May 20th, at 8:20 pm.
..
The COMMON rate for parking at the Disneyland Hotel is $17 (self) and $28 (valet) per day with no in/out privileges.