Join us on August 28, 2019 @ 11 AM PDT // Presenter: Scott Klement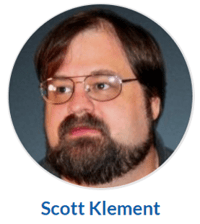 Have you been wondering about Node.js? Our free Node.js Webinar Series takes you from total beginner to creating a fully-functional IBM i Node.js business application.
Part 1 will teach you what Node.js is, why it's a great option for IBM i shops, and how to take advantage of the ecosystem surrounding Node.
In addition to background information, our Director of Product Development Scott Klement will demonstrate applications that take advantage of the Node Package Manager (npm).

Attend our webinar to learn:
What Node.js is
Why it is popular
Why IBM i developers are using it
The power of the Node.js ecosystem