New Push4Servers offers plug-and-play ease; free Community Edition supports up to 10 users.
Each day, wherever we go, a continual stream of information follows us—from colleagues, family, friends, the media, social networks, and more. So why do we have to stay physically connected to our business systems to know when important new data is available from our servers or applications?
Many business applications simply lack up-to-date notification capabilities, so busy workers don't always know when significant information becomes available. More importantly, they may not find out until it's too late.
Push4Servers lets you quickly turn your Android or iOS smartphone or tablet into a real-time, 24x7 mobile message channel for your IBM i and Windows applications.
With Push4Servers, you can instantly deliver important information to exactly the right people—wherever they may be. For example:
Notify sales when an important order is placed.

Alert your field engineers that a client requires emergency service.

Find out immediately when your file transfer to the bank fails to start.
Messages are sent using your choice of mobile "Push" notifications and/or email. (You may also choose SMS when you have a Push4Servers Base Edition subscription.)
The End User Experience
On the mobile side, Push notifications effectively stand apart from the clutter of an inbox.
Push notifications alert the user with messages displayed on the home screen of their device. When the message is selected, details appear in the free "Push4Servers" app that your users download from their favorite iOS or Android store. (See Figure 1.)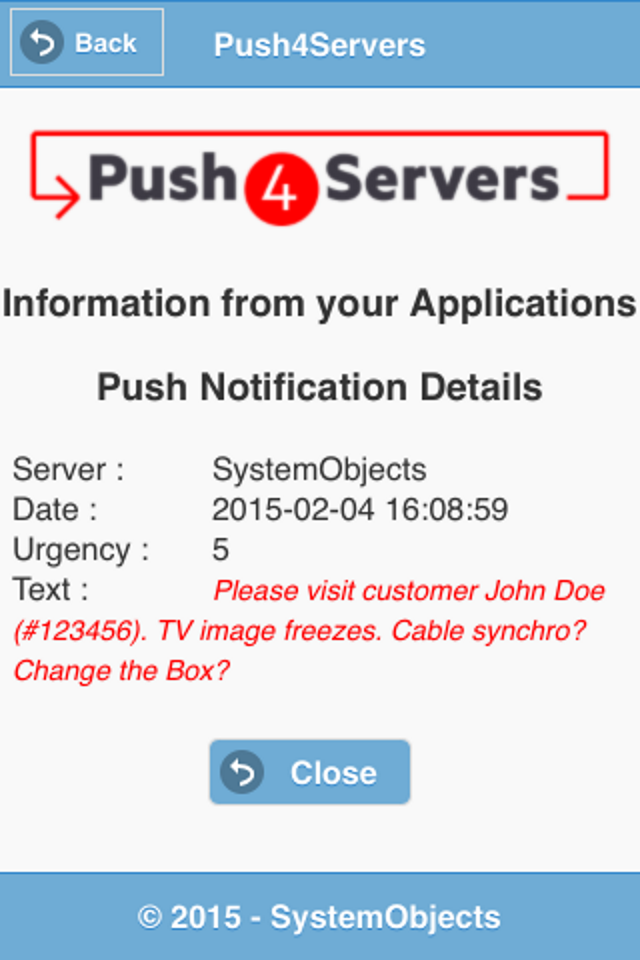 Figure 1: Push notifications alert the user with messages on their device.
Or you can set Push4Servers to send emails to the mobile device's default email app.
In addition, an SMS-based text message option is available with paid subscriptions. Like email, texting uses existing phone services to receive messages.
Push4Servers Setup and Administration
On the administration side, Push4Servers consists of two components.
First, on your server(s), you install the "Connector," a documented API consisting of a set of Java classes. You will add a simple CALL to the Push4Servers API within your application and set at least two parameters:
What data will be sent.

Who will receive this data: one user, all users, or a group of users.

Optional: The urgency of the data (color-coded on the mobile).
You will also specify how to send this information: by Push notification, email, or SMS.
Second, a cloud application gives you easy access to register and manage users, groups, and message content. While the Community Edition is limited to 10 users and any number of groups, you can support any number of users/any number of groups with other subscription plans.
Authorizing End Users
Only registered devices can receive messages from Push4Servers.
End users receiving emails (or text messages) can be registered in the Push4Servers database by your IBM i (or Windows) administrator. The only information needed is the user name, email address, and/or mobile phone number.
If using Push notifications, after installing the free Push4Servers app on their mobile devices, the end users will start the app. Each mobile device is registered to Apple or Google and has a unique device ID, and Push4Servers will display a form containing the mobile device ID. The end users simply email the form to their administrator to be registered in the Push4Servers database.
When the administrator registers a device, the end user receives a "Welcome" message, and the line is now open between the user and your server. The users will receive messages anywhere, any time they are connected to the Internet.
Technical Specifications
Push4Servers works with:
IBM i5/OS V6R1 and higher

Any Windows Server version

All iOS and Android devices
In addition:
Your mobile device can receive messages from any number of IBM i or Windows servers and/or partitions.

Your IBM i or Windows servers can send messages only to users registered in your Push4Servers database.

If you want to use the product in more than one partition, you just need to install it and register your users in each partition.
How to Get Push4Servers
You can easily get started with this solution for your company with the free Community Edition, which supports one server and up to 10 users. To try Push4Servers Community or Base Editions, create your free account at https://www.push4servers.com.
To enable SMS messaging, or to support additional servers or users, choose a Base Edition subscription. The Base Edition also includes an IBM i Automatic Log Analyzer that lets you automatically relay selected messages from QSYSOPR to Android or Apple mobile devices—without any programming effort.
BLOG COMMENTS POWERED BY DISQUS